Technische Universität München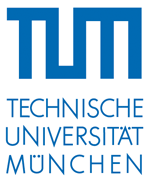 The Technische Universtität München is one of the leading technical universities in Germany and one of the first "Universities of Excellence" - with outstanding performance in research, education and talent promotion. TUM educates 40,000 students in more than 150 study programs, organized across 13 faculties. The Thermo-Fluid Dynamics Group is a research unit in the Faculty of Mechanical Engineering with one professor, two post-docs and 10 early stage researchers. The research activities of the group cover the field of thermo-fluid dynamics, e.g. transport processes, reacting flows, flow instabilities, aero- and thermoacoustics, combustion instabilities and noise.

TU Munich is supervising the ESRs for research task 2.1 and research task 4.2.