Keele University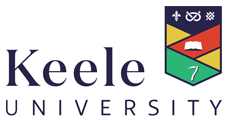 Keele University is located in Staffordshire, about 5 km west of Newcastle-under-Lyme. It was founded in 1949. It has a turnover in excess of £114m, a total staff of about 1600 and some 9800 students (including postgraduates). The science disciplines represented at Keele are supported by the Faculty of Natural Sciences, which has 7 research centres: GGE (geology, geography and the environment), physics, chemistry, life sciences, mathematics, computer science and psychology. The university occupies a 250 ha rural campus with landscaped parkland, fields, woodland and lakes, making it the largest campus university in the UK. Its arboretum is the home of the UK's National Collection of Flowering Cherries, with some 240 different varieties.

Keele University's Institute for Sustainable Futures is leading the way in SMART and low carbon energy research, using Keele's unique campus setting as a 'living laboratory' where innovative approaches to low carbon energy are trialled. Key to this is the HyDeploy project, a pioneering hydrogen energy project which aims to reduce carbon dioxide emissions through blending natural gas with hydrogen for cooking and heating buildings and homes across the private gas network on Keele University's campus. In parallel to the HyDeploy project, the Smart Energy Network Demonstrator (SEND) promotes the production of energy derived from renewable sources and supports research, innovation and the commercialisation of low-carbon and smart energy technologies.

Keele is supervising the ESRs for research task 3.1 and research task 3.2.