Ioda Ltd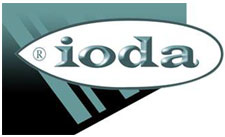 Since 1995, Ioda Ltd has been one of the premier training organisations within the UK, celebrating 22 years of delivering outstanding services to their clients and delegates. They have specialised in Equality, Diversity and Inclusion advice, guidance and training across the UK and across the world having worked in Sudan, India, Rwanda & the Balkan States, delivering leadership and human rights related projects.
As a strategic partner with the Chartered Management Institute, and an accredited centre for the Institute of Leadership & Management, Ioda offers 'real world' and pragmatic programmes which are academically underpinned and rigorously assessed. The company has retained Investors in People status since 1999, and in 2017 achieved the Matrix Quality Standard for IAG services.
Every year, Ioda delivers thought-provoking and insightful training and consultancy across the UK and Channel Islands on topics as diverse as Professional Inclusion, Unconscious Bias, Gender Equality, Agile Working, Inclusive Leadership and Managing Finance and Budgets. Their private and public-sector partners appreciate the pragmatic and practical way with which they tackle some of the more 'thorny' subjects that managers and leaders have to deal with in their working environment.